Due to our short communication lines within our organisation, we can quickly share knowledge: with each other, with our partners and you, our clients. The result? Bespoke and innovative products.
Demonstratieproject Zeeland in Stroomversnelling "Smart Water Grids".
Deze ontwikkeling vindt plaats binnen een consortium. Dit project wordt mede mogelijk gemaakt door de Provincie Zeeland. ...
Modular PE water distributor
Practical, quick installation, fewer parts, and many combinations. The modular PE water distributor makes for efficient and even flow of water to apartment buildings. Available in DN50, DN63, DN110 and SDR11.
In 2017 the program "Stay Current" was founded by the VNO-NCW Brabant Zeeland together with MKB, CNV and FNV. 20 organisations in West-Brabant are supported through this initiative which focuse ...
Prince Kunststof Infra is, as employer, involved in the Participating Pays and Perspective to Work program, which supports the untapped labour market. Because of this we have become the ambassador ...
As part of our corporate social responsibility policy, to train and attract technical staff, and to fulfil in an innovate manner technical training, Prince Kunststof Infra participates in the RIF ( ...
For over 35 years, Prince Kunststof Infra has developed, produced, and delivered joints for gas and water. Pipeline networks can provide interesting challenges:Gas explosion du ...
Sustainable packaging research in collaboration with Kiwa, Green Chemistry Campus and Isiflo
Prince Kunststof Infra, together with Kiwa, Green Chemistry Campu and Isiflo, is investigating the possibilities of biodegradable packaging for joints used in the water industry. The participants r ...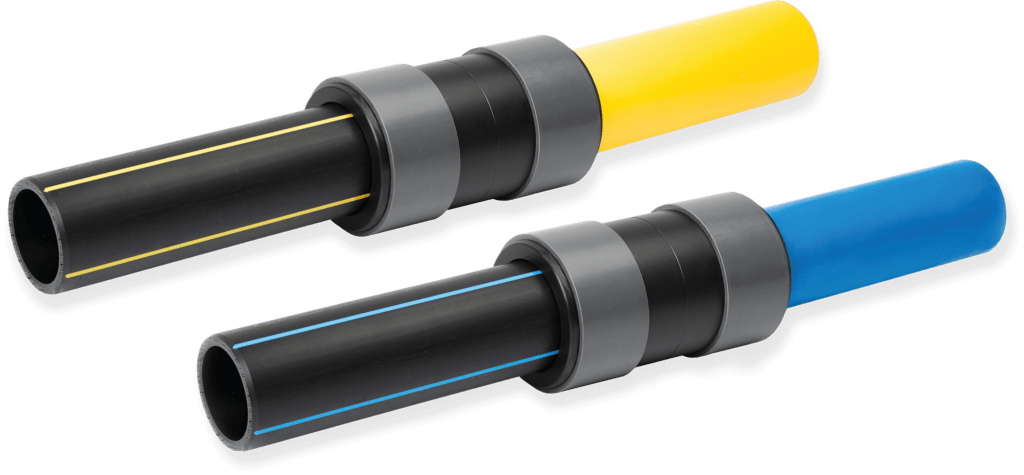 Universal full end load resistant joints for PVC and HDPE pipeworks
This ingenious insertion system had excellent product properties, for example, useful lines to demark the pipe. The full end load resistant joints always have the right insertion depth, which results in easy installation. Click and done!
Innovative three-way valve for watermains
Our three-way valve that is installed without bolts, nuts, or flanges. An innovative and compact product that replaces six joints. Imagine the savings on time and material.
Eliminates support and emergency water mains.
The RenoJoint® is a thermoplastic valve joint that is assembled onto new PVC or PE waterpipes. Using the barrier plate, the pipe can be opened and closed very easily. This means that the need for emergency waterpipes is eliminated.