Leading through innovation!
Develops, produces, and delivers standard and bespoke thermoplastic pipework systems.
We produce and deliver high quality, innovative and certified thermoplastic pipework systems for gas and water, wastewater, and biogas plants. We offer a wide range of standard products or bespoke smart joints. We also develop and produce client specific models in house.
Our passion is the joint technology.
"For environmental changes we collaborate with experts in the field"
To reduce global warming, much needs to be done. We act by following local, national, and international environmental legislation. Our business processes support the reduction of our carbon footprint; it limits waste and reduces environmentally harmful components during our manufacturing and production processes. We continue to invest in reducing our CO2 emissions and implement several strategies to do so.
At the same time, we are involved in creating a "raw materials passport". This allows us to understand future reuse and is part of our circular economy model. Having this documented allows us to define alternatives for certain less environmentally healthy or scarce raw materials.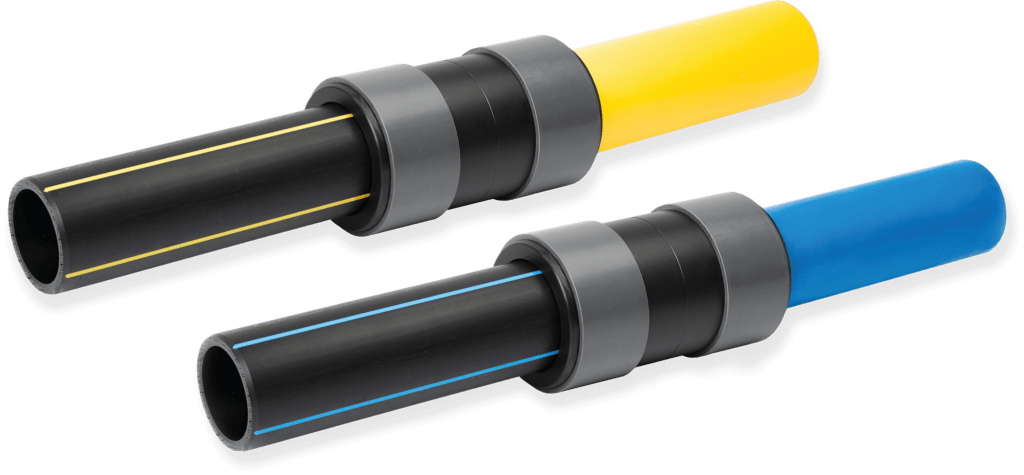 Due to our short communication lines within our organisation, we can quickly share knowledge: with each other, with our partners and with you, our clients. The result? Bespoke and innovative products.